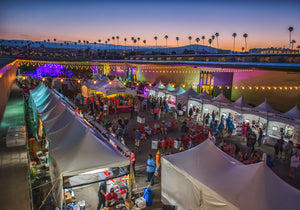 The first
"Made in Italy "
Expo in L.A.
NEXXT EXPO
The best of the "Made in Italy" for the first time ever in L.A.
Don't miss the opportunity to have a real Italian experience in San Pedro.
See you there!
CRAFTED at the port of LA
CRAFTED is a handmade shopping experience featuring the work of LA's best artisans and craftspeople. Our tastefully restored 1940's-era warehouses are home to hundreds of individual artists and makers and a craft brewery, each presenting their unique handcrafted goods in a vibrant patchwork of shop spaces.
Love Italian products?
The expo is designed to encourage business partnerships between U.S. and Italian companies, from food, fashion, technology, arts, alternative energy and more. All the visitors has the opportunity to taste our products and meet all the vendors